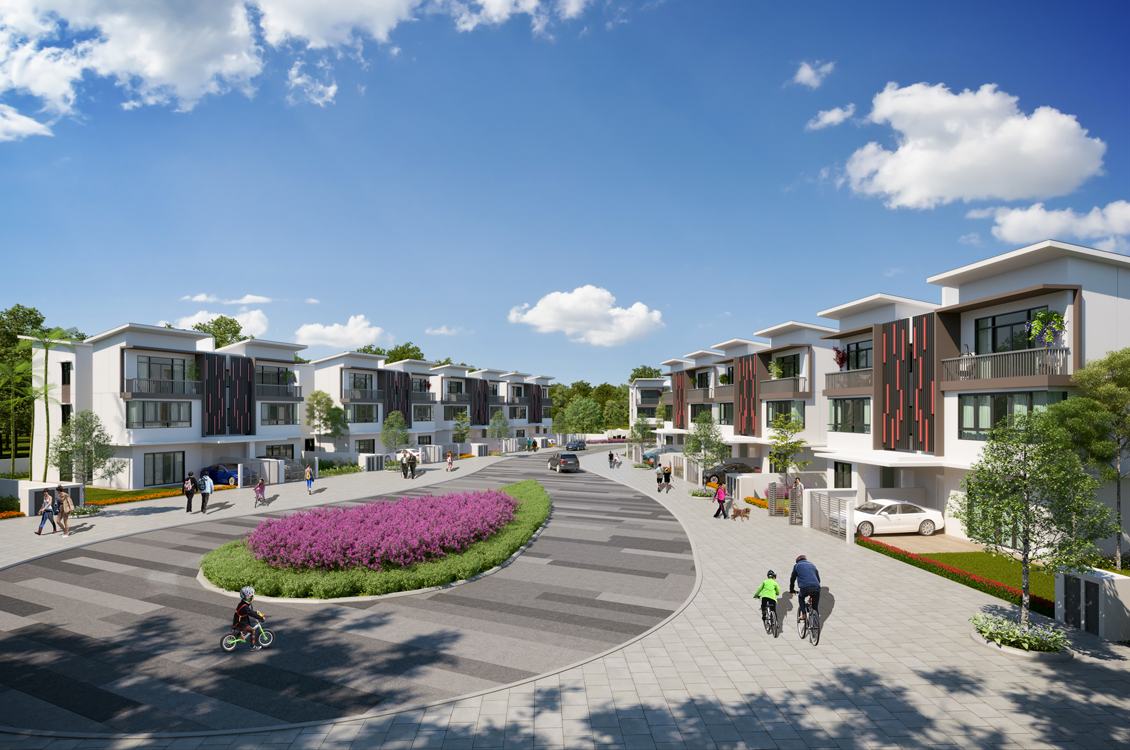 General InformationSituated in one of the prime locations in the Tropical subdivision - Jasmin Homes SD44 is a refuge of contemporary design with two symmetrical villas, assembled into one unified architecture and rich aesthetics. Each three-storey Jasmin Homes is built on an area of 188 - 429 m2 with a total floor area of 256 m2. With the front courtyard, […]
General Information
Situated in one of the prime locations in the Tropical subdivision - Jasmin Homes SD44 is a refuge of contemporary design with two symmetrical villas, assembled into one unified architecture and rich aesthetics.
Each three-storey Jasmin Homes is built on an area of 188 - 429 m2 with a total floor area of 256 m2. With the front courtyard, the back garden surrounds the house, each Jasmine SD44 brings the superior value of using the green living space. Especially, with a skylight in the middle of the building is a subtle emphasis in the overall architecture of nature in harmony with living space. The design of the skylight has the meaning of feng shui when air circulation creates a seamless circulation in the living space and bring prosperity and fortune for homeowners.
Map
Gamuda Gardens is located at Km 4.4, Yen So Ward, Hoang Mai District, Hanoi - strategically located at the southern gate, easily connected to the city center as well as other areas.