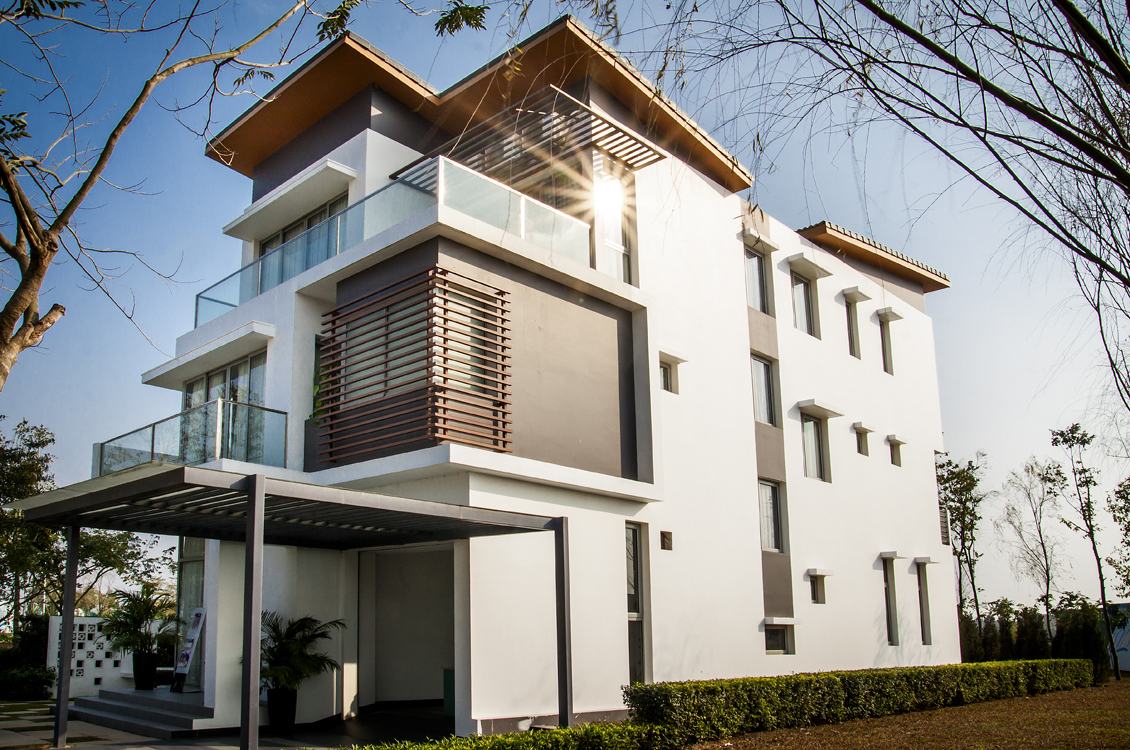 General informationMansionsVilla - a subtle and classy design for owners who prefer a peaceful living space following resort style. Just like the name "Mansions", each villa has an open space with front yard, garden behind, small cottage on the porch, embracing the owner's life in comfort and harmony with nature. First floor with living room, dining room, dry kitchen and […]
General information
MansionsVilla - a subtle and classy design for owners who prefer a peaceful living space following resort style.
Just like the name "Mansions", each villa has an open space with front yard, garden behind, small cottage on the porch, embracing the owner's life in comfort and harmony with nature. First floor with living room, dining room, dry kitchen and wet stove and bedroom for the elderly, while the upstairs are well-appointed bedrooms combined with common spaces such as small living room, common living room, working and reading corner, and relaxation corner outside the balcony.
Taking advantage of a detached villa with 4 open spaces, the design of all rooms and functional areas maximizes the use of natural light and wind. Mansions villas are located in a spacious, airy garden, showing architectural intentions, as well as rotating energy, air conditioning and lighting for the whole house.
Map
Gamuda Gardens is located at Km 4.4, Yen So Ward, Hoang Mai District, Hanoi - strategically located at the southern gate, easily connected to the city center as well as other areas.